Dr Susan Lim - Pioneering Surgeon and Researcher
Country of Birth:
China
Industry:
Medicine, Surgery
Top Achievements:
First successful liver transplant performed in Singapore and south east Asia
Groundbreaking Surgeon
Dr Susan Lim is widely known as the first surgeon to have performed a successful liver transplant in Singapore and SE Asia in 1990. Dr Lim further developed her career as a general surgeon by introducing two new surgical technologies in Singapore, a minimally invasive breast biopsy called a mammotome and robotic surgery. A mammotome can help doctors make very accurate breast cancer diagnoses without needing to opt for open breast biopsy surgery.
Pioneering Robotic Surgery
In 2003, while working for Computer Motion Industries,
Dr Susan Lim
was appointed Medical Director of Asia, where she helped pioneer the introduction of a robotic surgery program in Singapore. The pioneering robots used were named Aesop and Zeus. In 2004, Dr Lim took charge of the Singaporean robotic general surgery program named "da Vinci". Along with pioneering the introduction of robotics in the field, Dr Lim also took on senior administrative positions in the space at the Centre for Robotic Surgery as Chairperson, while also founding the Centre for Robotic Surgery in Singapore.
Stem Cells Technology
Throughout her career, Dr Lim has always maintained a strong interest in stem cell research. This interest led to her founding a stem cell biological startup called Stem Cell Technologies. In collaboration with the National University of Singapore, the company commenced a 10-year project to find a possible treatment for diabetes through the use of mesenchymal stem cells.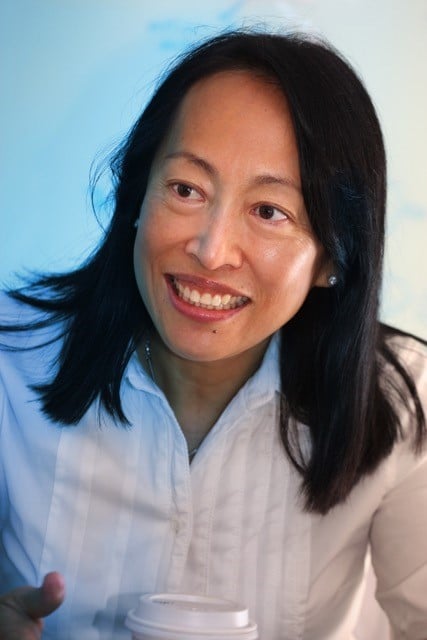 ---
"Robotic surgery is still in its infancy, and has yet to make a quantum leap to enable surgeons to deliver the best in precision surgery at a cellular level. Though the latest model Xi is beautifully sleek and surgeon-friendly, we need disruptive innovations that will ultimately enable surgery at a cellular level".
Industry Recognition:
The American Academy of Continuing Medical Education (AACME) named their 28th Award as the "Dr Susan Lim Award" to recognize advances by surgeons in Laparoscopic and Minimally Invasive Surgery in 2007. The award was presented to two surgeons for achieving excellence in surgery in 2008 during the Arab Health Congress.
Presented with the "Dr Mark Hoffman Award" for Leadership in Graduate Medical Education. Dr Lim received the award in Dubai at the Arab Health Congress in 2007. The prize was awarded by the American Academy of Continuing Medical Education.
Dr Lim was awarded an Honorary Doctor of Medicine Degree by the University of Newcastle in 2007.
Dr Susan Lim won the Dr Arthur L. Bloomfield Award for Excellence in Medical Education in 2006 and was awarded the prize by the American Academy of Continuing Medical Education for her contribution to and support of Continuing Medical Education.
Additional Facts:
Dr Lim was born in China and educated in Singapore at Singapore Chinese Girls' School and Raffles Institution. She was awarded a scholarship in 1974 to study medicine at Monash University under the Colombo Plan. She was also a resident at Trinity College, as part of the University of Melbourne. Dr Lim is married to Deepak Sharma.